Vendor Homepage
By becoming a City of Helotes MarketPlace vendor, the vendor agrees to the following Code of Conduct and the Vendor Policies & Instructions:
It is expected that vendors will behave in a professional manner that fosters a sense of community cooperation. As such, violence or threats against other vendors, staff, or customers will not be tolerated. All vendors shall maintain a respectful noise level for neighboring vendors at the event.
Click here to read and/or print this document: Vendor Policies & Instructions .

---
MarketPlace Event Dates
The MarketPlace occurs 12 months per year on the first Saturday of each month.
Event Location
The MarketPlace is located in the Old Town Special District at 14391 Riggs Road, Helotes, Texas, 78023.
Booth Fee
MarketPlace booth spaces are $41.80 per 10 ft X 10 ft space. Vendors must provide their own canopy, table, chairs, etc.
Vendor Setup
Vendors with purchased booth space(s) may setup their booth(s) on the day of the event from 6:00 a.m. to 9:00 a.m.
Public Shopping Hours
The MarketPlace opens to the public on Saturday at 10:00 a.m. and closes at 5:00 p.m. It is free for the public to attend.
No Refund Policy
The MarketPlace maintains a "No Refund Policy" for booth space purchases. When a vendor purchases a booth space, he or she is doing so with the understanding and agreement that no refund will be given if a vendor cannot attend the event. See the Weather Policy in the Vendor Policies & Instructions for additional information.
Duplication Policy
The MarketPlace does not enforce a "No Duplication Rule" at the event for Craft/Retail/Promotion vendors. Vendors should use the MarketPlace website to determine what type of vendors will be located near their booth spaces.
The MarketPlace does regulate duplicate Food vendors.
Demographic Studies
To review demographic data of MarketPlace attendees please review the July 2015 Demographic Study and August 2015 Demographic Study.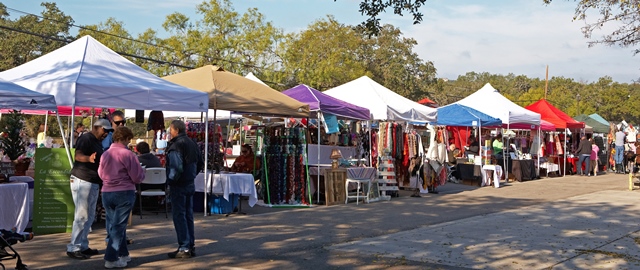 ---
Types of Vendors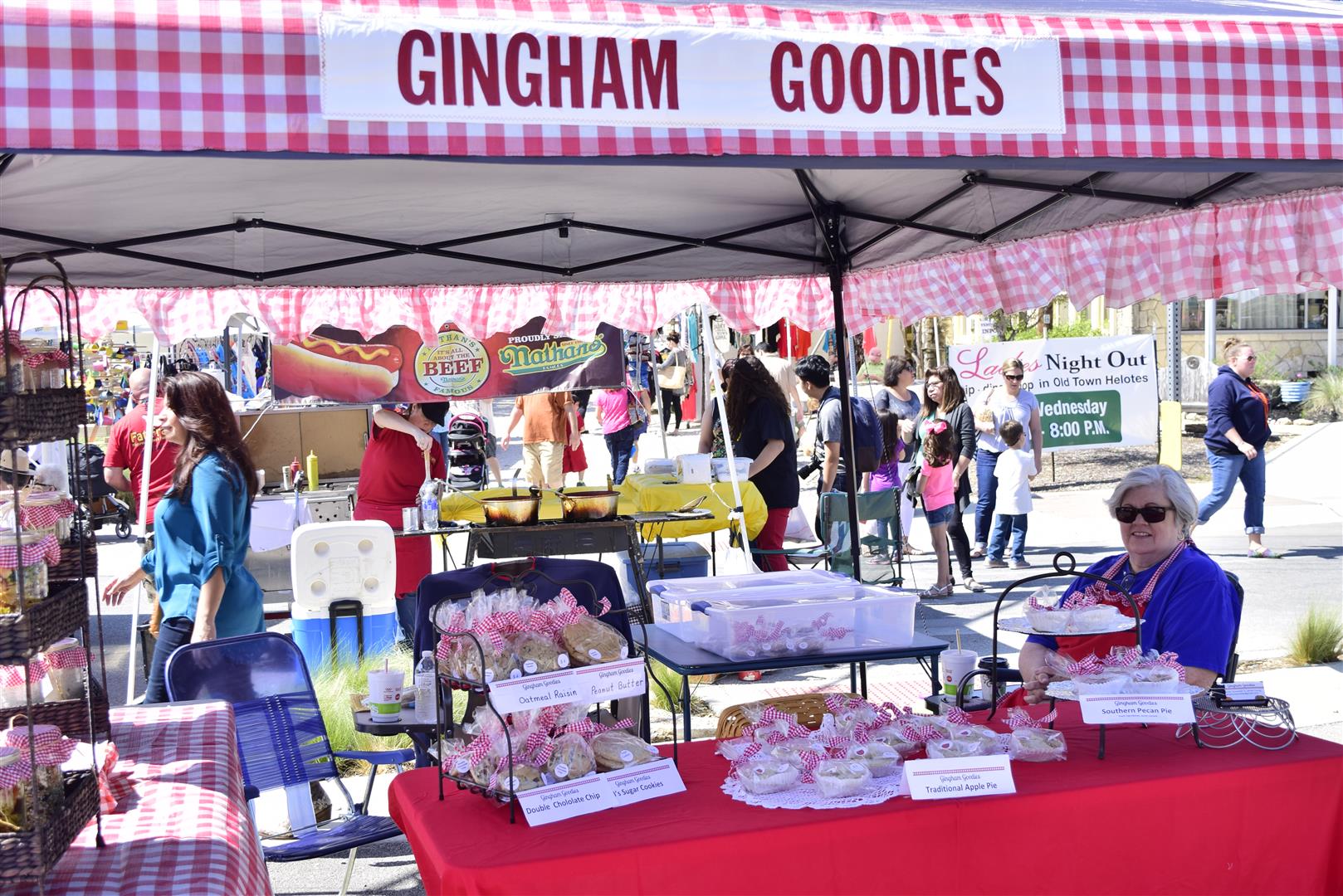 Cottage Food & Farmer's Market
Vendor Definition
Cottage Food & Farmer's Market vendors are defined by the Texas Department of State Health Services. Typically, these vendors sell vegetables, baked goods, or other items that do not require onsite heat or refrigeration. For a full list of acceptable products and rules, review the Texas Department of State Health Services website for Cottage Food Production Operations and Farmer's Markets.
The City of Helotes does allow Cottage Food and Farmer's Market vendors to provide samples as outlined by the Texas Department of State Health Services. See the Vendor Policies & Instructions for more information.
Texas Cottage Food Law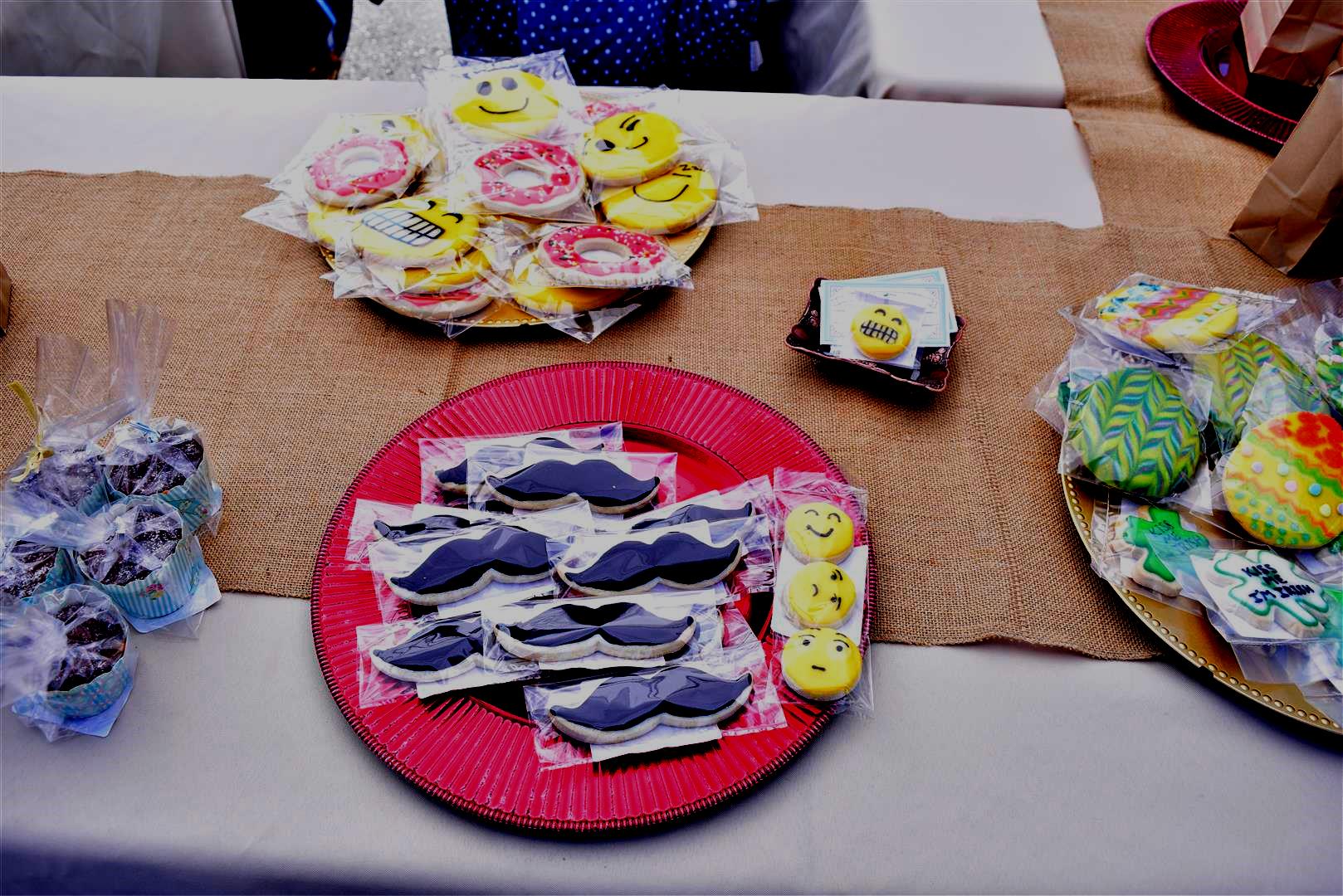 The Helotes MarketPlace allows vendors to purchase booths in the Cottage Food / Farmer's Market area and serve certain food products with the understanding that these vendors are following the Texas Department of State Health Services laws and regulations.
It is a vendor's responsibility to make sure they qualify for this privilege. Please verify your processes and product(s) comply with the law before purchasing a booth space at the MarketPlace. Visit the following websites for more information: Cottage Food Production Operations, Farmer's Market, and Vendor Policies & Instructions.
---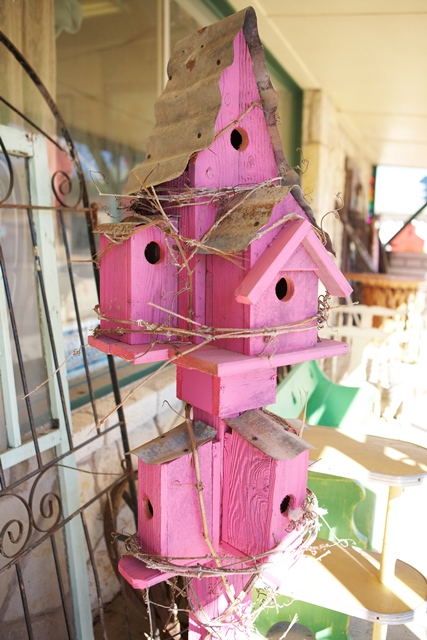 Art / Craft / Retail / Promotion
Vendor Definitions

Craft vendors sell a variety of handmade items that may include jewelry, artwork, wreaths, etc.
Retail vendors are usually independent consultants who sell items on behalf of a parent company, such as Tupperware, Mary Kay, or LuLaRoe.
Promotion vendors are typically businesses who want to advertise a product or promote a service. Promotion vendors may include insurance agents, medical/dental providers, daycare centers, etc.
Types of Merchandise Available for Sale
Flea market items, antiques, used clothing, firearms, and obscene materials are not allowed. All food, packaged or unpackaged, available for sale to the general public must comply with the City of Helotes' Code of Ordinances and State health regulations.
---
Food Court Vendors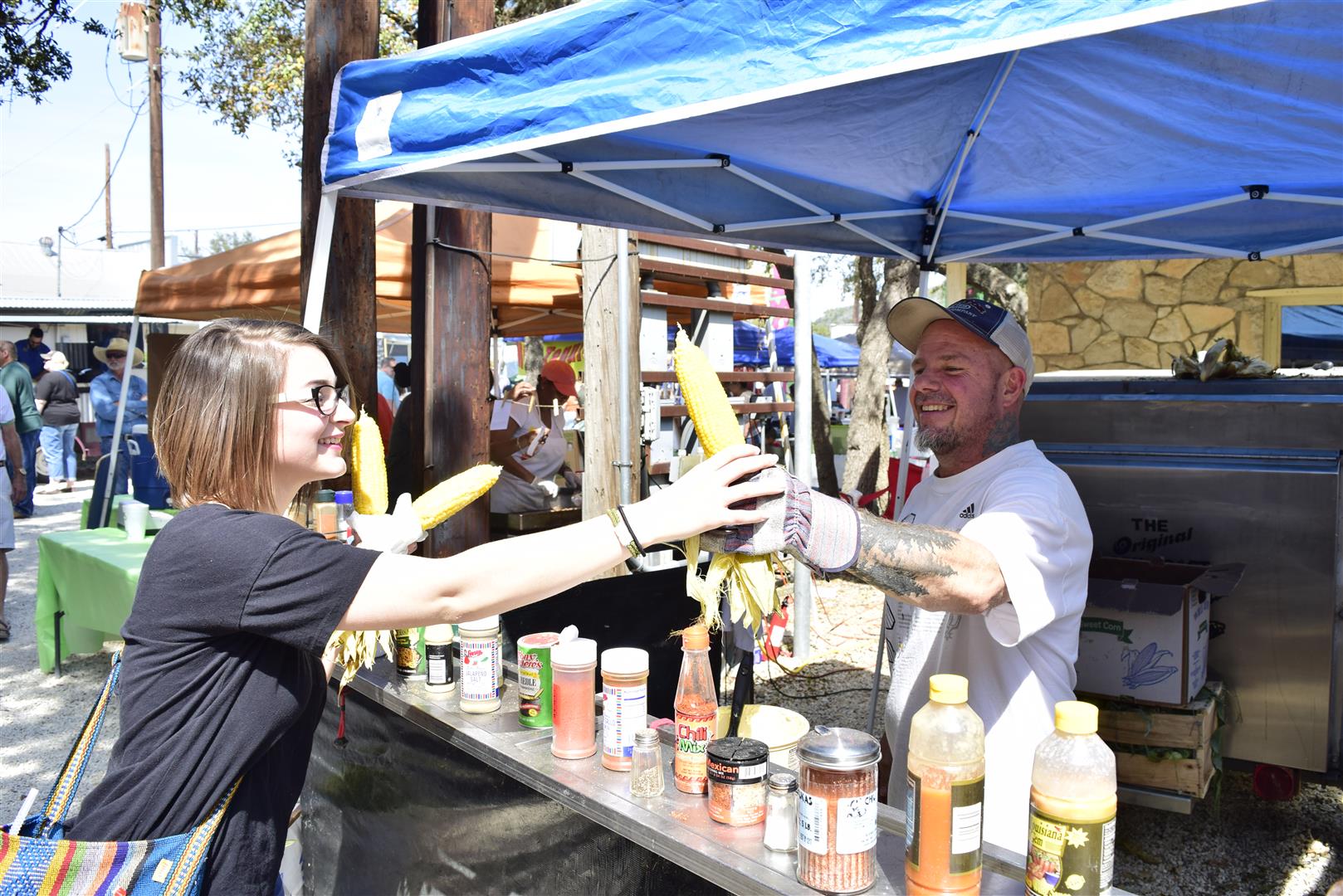 Vendor Definition
Food court vendors sell food items that is made and distributed onsite at the MarketPlace for consumption by the public. Food trucks are permitted, although they must fit within the 10 ft X 10 ft booth space or the vendor must purchase additional booth spaces to accommodate their needs. Food court vendors are required to purchase a Temporary Food License from the City of Helotes in addition to purchasing a booth space from the MarketPlace.
Temporary Food License
City Temporary Food Licenses are required for all food court vendors. The City's health inspectors will audit each vendor onsite on the event day according to food establishment requirements. The City offers a one-day license for $30.25 and an annual (12 month) license for $101. The license application can be completed and paid online on the City's website. Vendors may also visit the Development Services Department at City Hall to apply. Obtaining a food license and renewing a food license is the sole responsibility of the food vendor.Visit the Vendor Policies & Instructions for more information.
---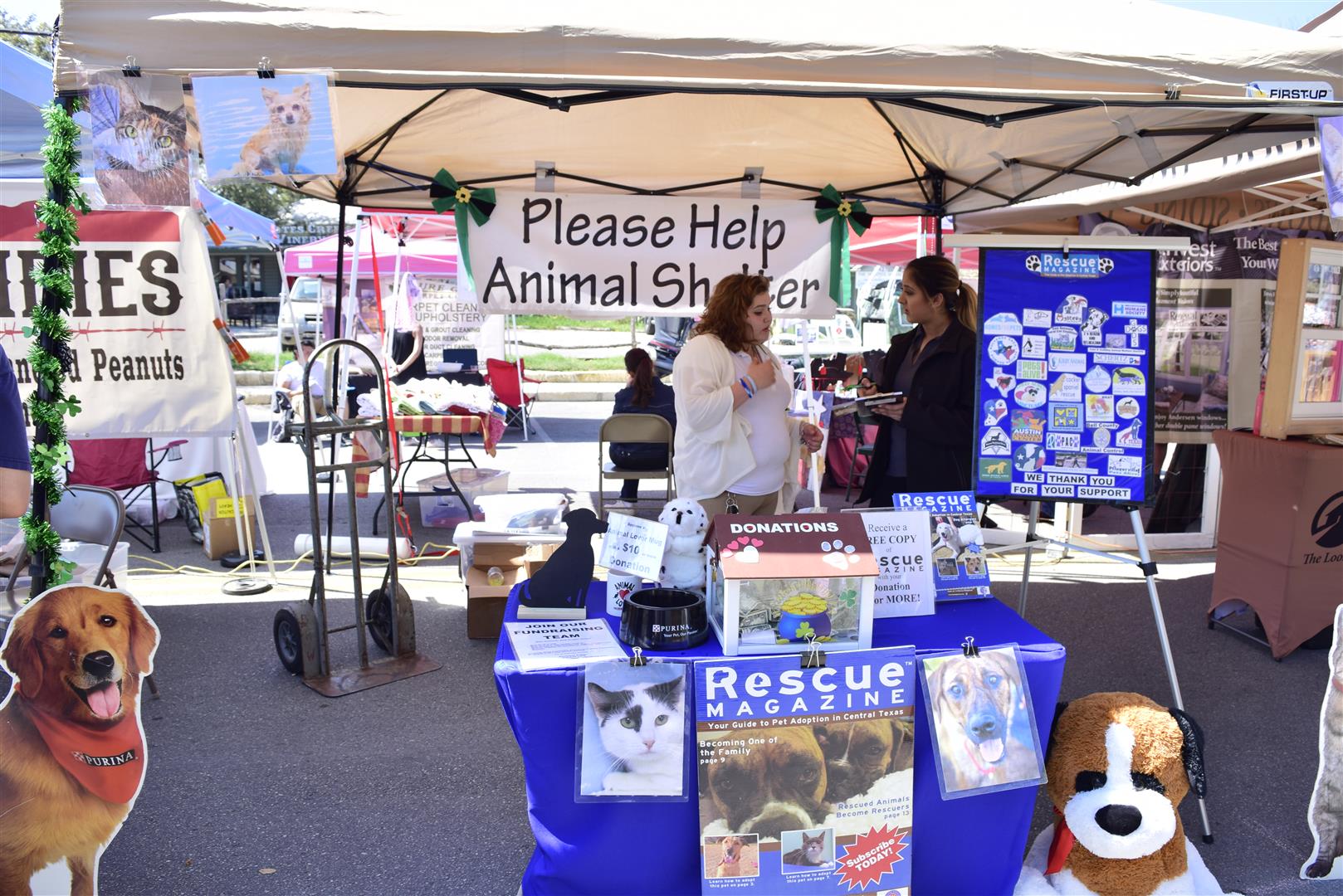 Nonprofit Vendors
Vendor Definition
Nonprofit vendors are organizations that typically promote the mission of their group or provide education about their services. The MarketPlace welcomes nonprofit vendors to the event and provides one (1) complimentary booth space (the $41.80 fee is waived) at each event.
Nonprofit Enrollment Requirements
Nonprofit vendors must provide the MarketPlace with their proof of IRS nonprofit status. The document is usually the letter of approval for non-exempt status from the IRS, which includes a nonprofit tax ID number.
For more information, visit the Vendor Policies & Instructions and the IRS website.
---